Thuis, waar het hart woont
Paggio and the Giraffes
De jazzband ontstond onder leiding van trombonist Matteo Paggi, die de wens voelde om zijn kunst uit te drukken, de meest geschikte muzikanten koos om zijn muziek te spelen door middel van een visie van kleuren: geel wordt gedekt door Yunah's piano, in contrast met Misha's zwart op de elektrische bas, verrijkt met het groen en wit van Said op de drums en versierd met het zachte blauw van Andrea's trompet.
De giraf heeft altijd een vooruitziende blik, omdat hij "het dier is met zijn hoofd ver van het hart", zijn geest is vrij om ver weg te vliegen van het vuur van passie. Tegelijkertijd brandt de passie van de muziek hard zonder obstakels in dit project.
Het is muziek die doet denken aan ondergaande zon boven glazen kantoortorens, met de geur van asfalt in de neusgaten, terwijl mensen voor het vallen van de avond naar huis rennen en de koude logica van hun spreadsheets achterlaten om thuis troost en warmte te vinden.
Thuis, waar het hart woont. Paggio and the Giraffes vermengen passie en logica in hun muziek, waarbij ze een klassieke manier van componeren en een jazzbenadering van muziek aan elkaar lijmen.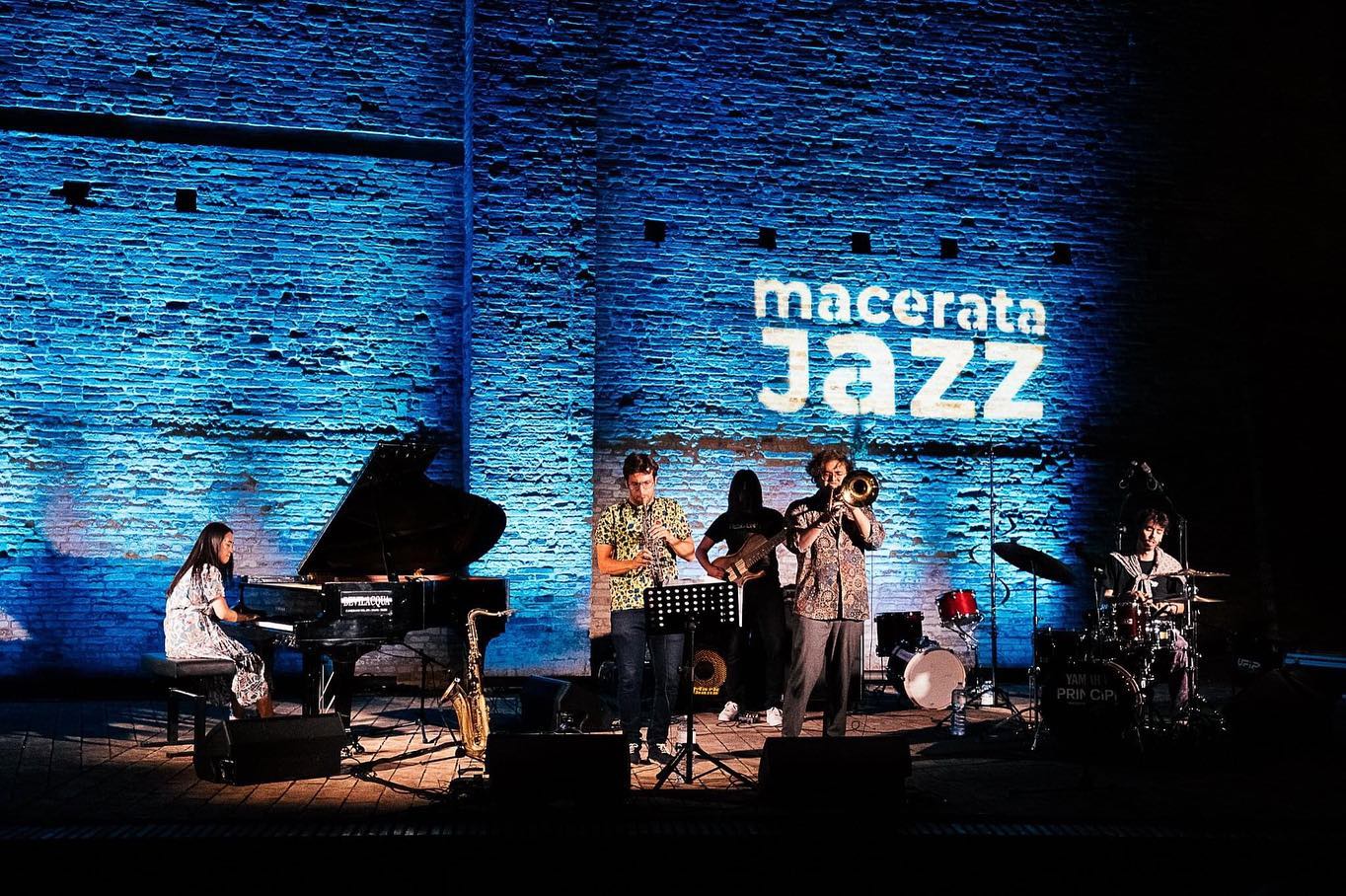 Samenstelling Paggio and the Giraffes
Andrea Del Vescovo – Trompet
Matteo Paggi – Trombone
Yunah Han – Piano
Misha Voeykov – Basgitaar
Said Vroon – Drums